Dubai exhibition 2022 - MedicalSystem
MedicalSystem is mainly engaged in IVD products, including various speed biochemical analyzers, hematology analyzer, COVID-19 detection kit, POCT and other products. This time, part of the company's products were exhibited in Dubai 2022.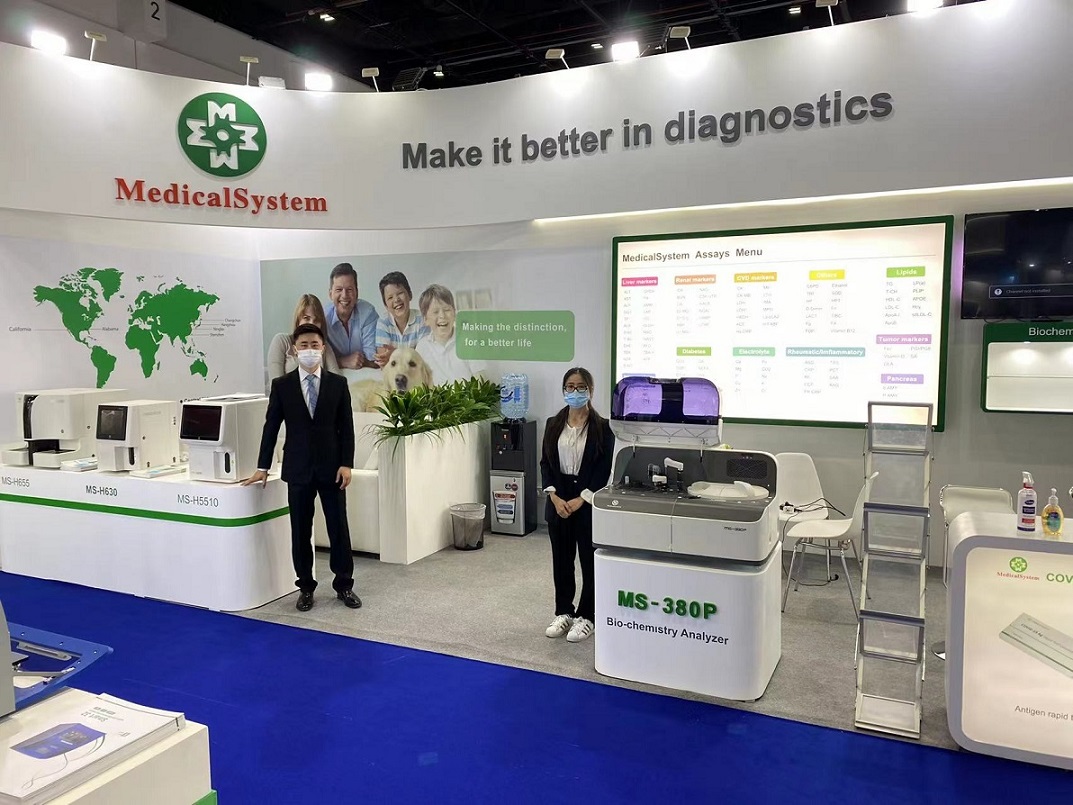 The new small biochemical analyzer MS-380 was launched, which is advanced in design and perfect in function. It is a high-performance 300t/h desktop automatic biochemical analyzer.To meet the needs of small and medium-sized hospitals in vitro diagnosis!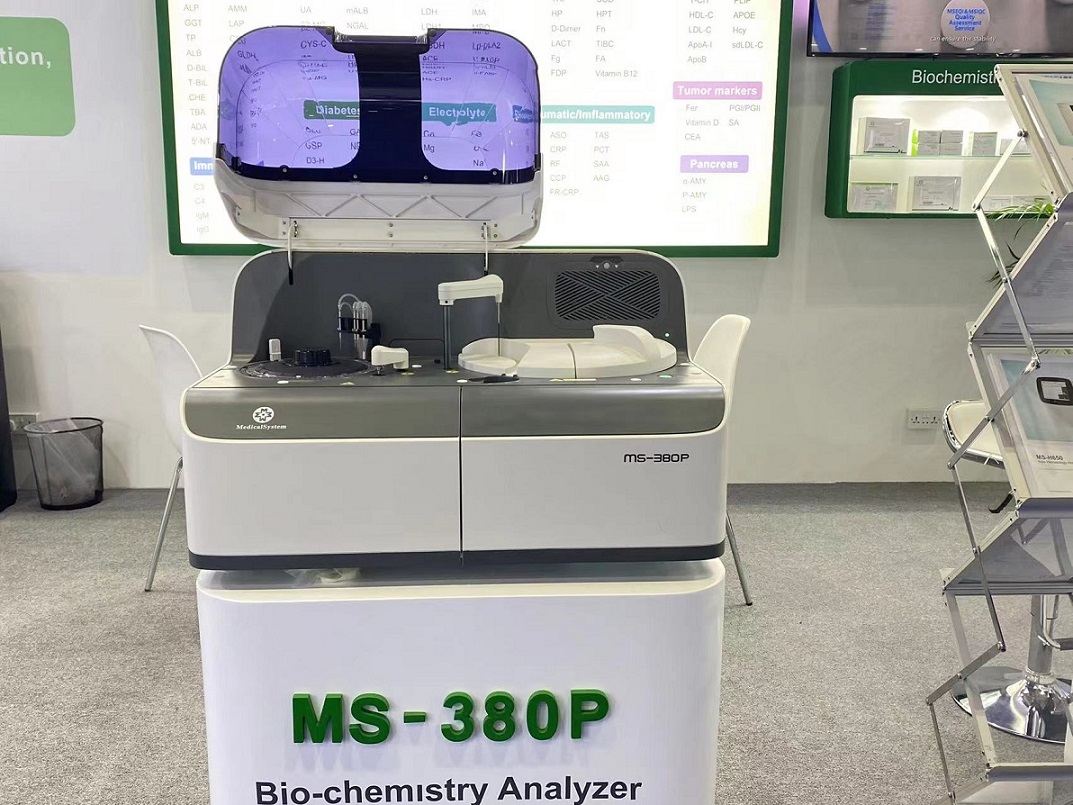 Hematology analyzer is also an important product series of MedicalSystem, involving many models, including automatic injection analyzer with CRP parameter, and more new models will be introduced.